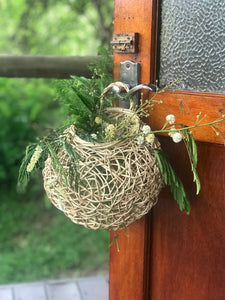 🌴A must for plant mamas🌴 by Eden Found
The Hanging Weaver Basket is a beautiful display vessel for plants and dried botanicals, but also through the house for scarves, trinkets and all your pretty little things. Sustainably woven in Zambia's Western Province from makenge root.
Due to the handmade nature of the item, sizes will vary. Approx W 25cm H25cm D18cm.
All of our handmade, authentic items are unique, with their own charms and imperfections - just like us. Your purchase supports traditional makers and their families directly here in Zambia so from them to you - thanks!