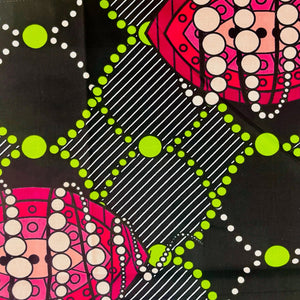 Functional & Fabulous, our Chitenge Aprons are essential for many reasons!
Besides the mental health benefits of being wrapped in handmade love with bright and beautiful African patterns, they help to protect you from annoying spills and stains on your clothes, as well as: dust, soil, glitter, chocolate, dirt and debris whether engaged in an arts and craft project or making sweet smelling baked goods for afternoon tea. You can dry or clean your hands on your apron while working, whether in the kitchen or the garden, or around the house, cleaning or DIY-ing. They make a gorgeous uniform for your restaurant chefs or home cooks and bakers too! 
Handmade with great joy and attention by the Zambezi Makers in our Zambezi Joy Society, our aprons are $15 each and can be shipped to anywhere in the world!
Take a look at all the different styles and contact us if you'd like to discuss custom-made options and styles! info@zambezijoysociety.com