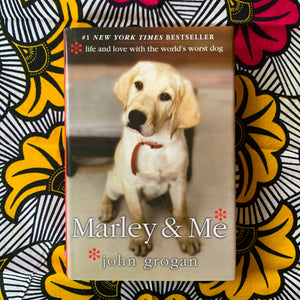 Used. Hardback.
John and Jenny were just beginning their life together. They were young and in love, with a perfect little house and not a care in the world. Then they brought home Marley, a wriggly yellow furball of a puppy. Life would never be the same.
Marley quickly grew into a barreling, 97-pound streamroller of a Labrador retriever. He crashed through screen doors, gouged through drywall, and stole women's undergarments. Obedience school did no good - Marley was expelled.
And yet his heart was pure. Just as Marley joyfully refused any limits on his behavior, his love and loyalty were boundless, too. A dog like no other, Marley remained steadfast, a model of devotion, even when his family was at its wits' end. Unconditional love, they would learn, comes in many forms.